One Phone, Multiple SIM Cards!
Semasim allows you to manage multiples active SIM cards simultaneously on a single phone to get rid of roaming fees and be reachable everywhere in the world.
Manage multiple phone numbers on a single phone wherever you are in the world! 
Manage as many SIM cards as you need with a single Semasim box. 
Use the SIM cards you already have, we are not a mobile service provider
but Semasim is compatible with every phone operator worldwide!
Your Semasim Box stays at home, plugged to your internet router.
As long as you have acess to internet, your Semasim Box will send calls and SMS to your phone through the Semasim app .
When you receive calls and SMS everything happens as if the SIM was still in your phone: you are reachable everywhere and roaming fees doesn't apply!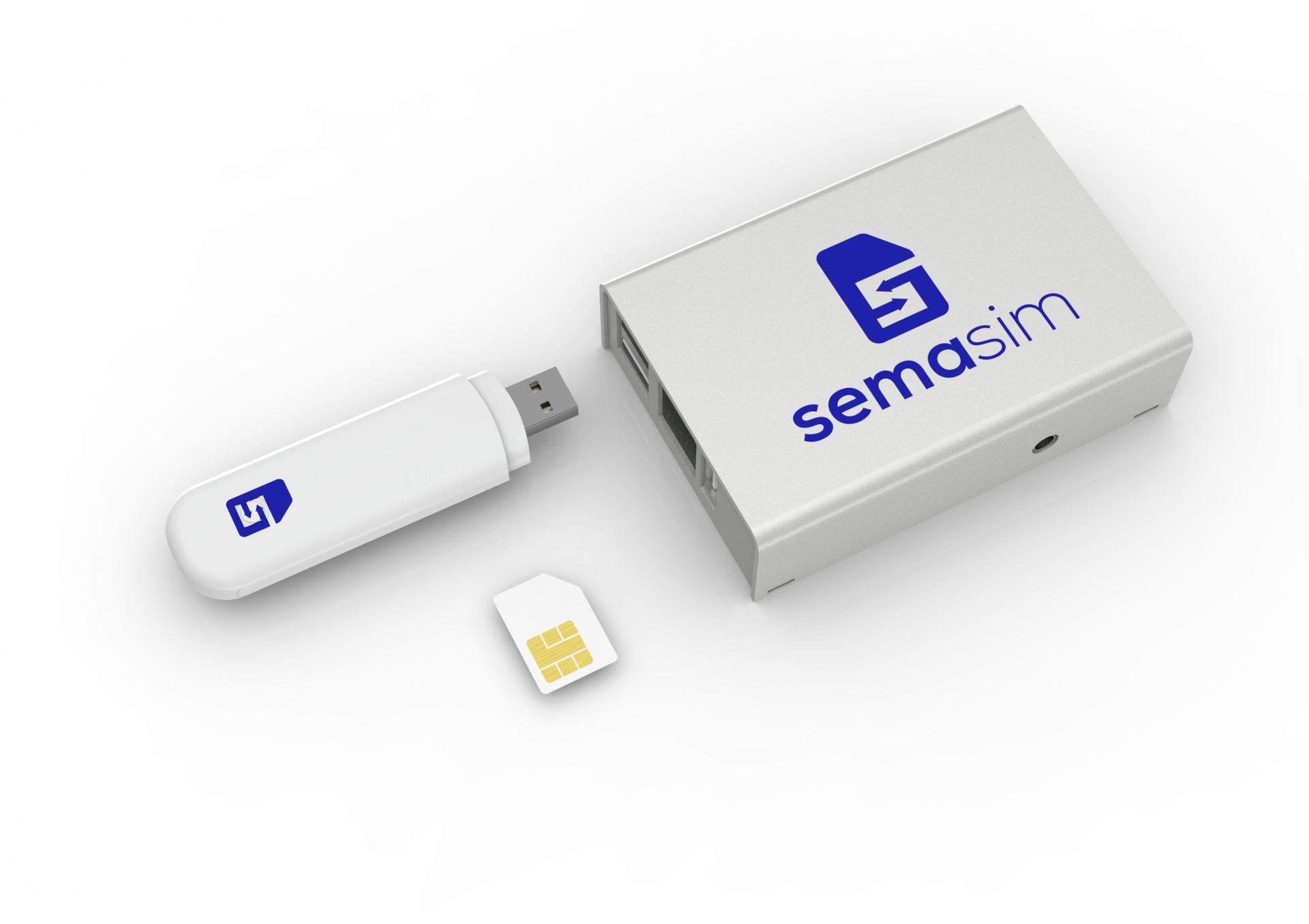 What we do best
Better service, best price.
Multiple active numbers 
SIM cards no longer needs to be in your phone. There is no limit to the number of SIM that can be active simultaneously on a single phone.
Use any device as a phone
Use any computer or tablet to call and write messages. There is no app to install, just log in to Semasim Web to communicate straight from your browser.
Collaborative phone numbers
Share your SIMs with your colleagues and enable them to pick up calls or answer to SMS on your behalf. You can also transfer your SIM to a colleague when you are off. 
No more roaming fees
You do not bring your SIM with you when you travel. Consequently, roaming fees for SMS and calls to your home country never apply.
Protect your communications
Semasim is a privacy by design solution. We guarantee end-to-end encryption and we do not collect nor sell any of your data.  Learn more
Super simple installation
With Semasim you use the SIMs you already have. All your contacts are syncronised on the SIMs memory and you keep your phone numbers.